Structural & Foundation Repair Services In Clementon, Sicklerville, Vineland, Philadelphia, Bridgeton, Philadelphia & West Chester PA
Foundation Contractors Providing Warrantied Structural Repairs
Dry Guys Basement Systems uses products and has professionally trained foundation contractors in-house that you need to solve your foundation issues once and for all. At Dry Guys Basement Systems, our contractors specializes in foundation repair solutions -- it's what we do every day!
To help you decide, we provide each of our customers with a no-obligation free foundation repair estimate.
Our Free Estimates come in writing and are prepared following an on-site inspection and personal consultation. We'll also provide you with a free copy of our foundation repair book
Our Warrantied Foundation Services
We offer all of the following foundation repair services throughout our New Jersey and Pennsylvania service area: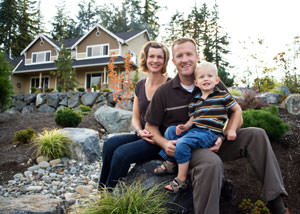 The Cost Of Foundation Repair
Each foundation problem is unique to the home. This means that there needs to be a customized solution to permanently solve the problem. Our experts can meet with you for free to discuss what we'd recommend -- and how much that repair may cost.
More about foundation repair costs.
Repair Or Replace The Foundation?
Many homeowners may think that their home foundation is damaged is beyond repair. They feel that the solution is to demolish the old foundation and build a new one in its place.
While we agree that it's wise to take every foundation problem seriously, it's important to bear in mind that most foundation issues have simple, permanent repair solutions.
Replacing your foundation is an expensive, time-consuming process that never addresses the original source of your foundation issues -- the soils around your home.
Despite popular beliefs, foundations old and new can experience damage from expansive soils, settlement, frost, and other forces. That's why we at Dry Guys Basement Systems prefer to address these problems on your existing foundation by using warrantied, permanent solutions.
More about Repairing Vs. Replacing A Foundation.
We Can Fix Your Foundation Or Structural Problem!
To get you started on the right foot, we'd like to provide you with a free foundation repair estimate. We'll introduce you to one of our foundation specialists, who can answer any questions you have and explain how we can permanently restore value and structural stability to your home.
Call or e-mail us today to schedule your Free Estimate! We proudly serve Sicklerville, Vineland, Clementon, areas nearby such as Bridgeton, Philadelphia, Blackwood, Cherry Hill, Sewell, Absecon, Marlton, Cape May, Pleasantville, Manchester Township, Ocean City, Ventor City, Coatesville, Downingtown, Havertown, Radnor Township, Drexel Hill, Wayne, Chester Springs, West Chester, Ocean City, Magnolia, Moorestown, Medford, Lakewood, Haddonfield, Toms River, Cherry Hill, Bordentown, and the surrounding areas.