Home
»
Basement Waterproofing
Basement Waterproofing Company Serving Clementon, Sicklerville, Vineland, Philadelphia & Nearby
New Jersey and Pennsylvania's Trusted Basement Waterproofers
Dry Guys Basement Systems has the experience you need to repair your wet basement. Our certified technicians have been getting leaky basement repair jobs done quickly, effectively, and permanently since 1987. Our technicians will find the root of your wet basement problem and provide a solution!
Our company provides basement waterproofing estimates at no cost by highly trained, experienced contractors to all of Southern New Jersey and Pennsylvania. At Dry Guys Basement Systems, our contractors want to help you make your damp basement a dry usable space, all the time!
General Waterproofing Solutions:
(Click for more information about each solution.)
Through years of research, Basement Systems®, Inc., the world's largest network of basement waterproofers, has developed the most effective and long-term solutions for wet and flooded basements. Their products have been keeping damp basements dry in the United States, Canada, and the United Kingdom since 1987.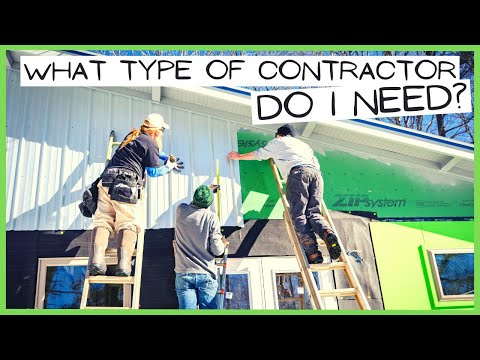 🐊2 Types of Contractors and Which One to...
There are two different types of contractors, and one of them is usually better for your foundation repair...
Watch Video
Basement Waterproofing Videos
Before and After
Before

After

This basement in Oxford, PA, suffered from a seepage problem caused by foundation cracks. Water saturated the homeowner's carpet every time it rained and soon created a strong musty smell in their home. A WaterGuard Perimeter Drainage System was installed along with a lateral drain to suppress the water coming through the foundation. The homeowner was then able to refinish his basement with new carpeting and our Everlast Finished Wall Restoration System. Everlast Walls are inorganic, mold-resistant, and will keep your basement looking great.

Before

After

This SuperSump Sump Pump System is due for its annual maintenance. Our service technician, Bryan, fully inspected the pumping system to ensure it is performing at optimal performance. This included annual maintenance on the customers' SaniDry Dehumidifer and Air Purifier, and everything was left looking clean and tidy!

Before

After

A wall crack in Cochranville, PA, is repaired with our patented FlexiSpan Wall Crack Repair System. Unlike injection epoxies, the FlexiSpan System will never dry out and with its ability to flex with natural wall movements, the seal will never crack again.

Before

After

With the installation of WaterGuard, SaniDry, and sump pump, this flooded basement in West Grove, PA was saved by the Dry Guys Team.

WaterGuard is the ideal solution for most basement waterproofing applications, offering a wall flange with 3/8" openings to collect unwanted water.

WaterGuard is installed just underneath the perimeter edge of the basement floor, collecting water without the risk of clogs!

Before

After

The homeowner in Parkesburg, PA, called Dry Guys when water began frequently entering his basement from multiple floor cracks. To collect water from the crack and prevent it from forming again, a lateral drain was installed along with our WaterGuard Perimeter Drainage System. This will take the water and direct it to the sump pump, stopping it from rising through the floor slab.

Before

After

Our team installed our TripleSafe sump system to expel out any water leaking into this basement.

Before

After

Without a sump pump or a drainage system, this basement in Kennett Square, PA, was prone to flood whenever it rained. This left the basement vulnerable to mold growth because of the constant moisture. With the installation of our SuperSump and WaterGuard Drainage System, water seepage is no longer a problem! The WaterGuard catches any water that enters the basement through the walls and directs it straight to the sump pump. Now this homeowner can have peace of mind knowing they're in good hands with Dry Guys!

Before

After

This home in Hancock's Bridge, NJ, had puddles forming throughout its basement whenever it rained and without a sump pump or drainage system, the water would remain there for days at a time. After a visit from Dry Guys, this home now is equipped with our WaterGuard Perimeter Drainage System and our top of the line TripleSafe Sump Pump System. WaterGuard collects the water seeping into the basement and directs it to the powerful Zoeller 1/3 horsepower pump capable of discharging 2,220 gallons of water per hour. The TripleSafe also includes a backup pump and battery system, reliable in even the worst of conditions.
Professional, Certified Waterproofers in NJ and PA, including Philadelphia
Basement water problems have been around as long as leaky basement themselves. Water will find it's way into a basement any way it can. Basement seepage will occur by any means possible, water can even leak or seep in through walls, floors, and the joints between them. Basement seepage can also occur when water passes through the concrete itself -- which is one reason why basements are notoriously damp, humid spaces.
Unfortunately, other companies might try to sell you on an inferior or cheap basement waterproofing or basement flooding solutions that will not last. Our company's products have been developed, patented, and perfected by Basement Systems®, Inc. Whether you live in Vineland, Sicklerville, and Clementon, Blackwood, Philadelphia, Bridgeton, Sewell, Absecon, Marlton, Cherry Hill, Ocean City, or Magnolia, our licensed wet basement repair specialists will show you how we can customize your waterproofing solution to keep your basement dry all the time at an affordable price!