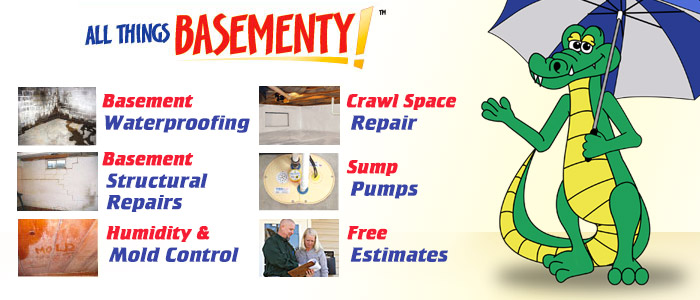 Basement Waterproofing, Foundation and Crawl Space Repair in Vineland, Bridgeton, Clementon, Sicklerville, Blackwood & Nearby
Providing Experienced Crawl Space, Foundation, and Basement Repair Services In New Jersey
Customer Reviews

By Barbara S.
North East, MD

"Your installation tec really impressed me and represented your company very well. Pleasant competent staff answered my questions..."

By Bill B.
Middletown, DE

"in this age it's refreshing to find a company who is completely focused on solving your problems."

By Carol Jones
Pennsville, NJ

"Jason and his crew literally saved my life! They were in the crawl space starting to do the work when Jason came and knocked on..."

By George D.
Pennsville, NJ

"Kim is a member of board of trustees for Family Promise of Salem County. One of Kim's most important roles is being a leader of..."

By William M.
Pennsville, NJ

"THE WORKERS WERE GREAT AND WORKED TOGETHER WELL-"

By Christina M.
Salem, NJ

"thank you very much, it's beautiful!"

By Rod
Salem, NJ

"They really work hard and well together."

By C. B.
Salem, NJ

Why More Homeowners Value Dry Guys
We started as a remodeling company more than 20 years ago and are still very active in NARI (National Association of the Remodeling Industry).
This prestigious organization is valuing professionalism and continuing education. Our company has certified, highly trained, licensed specialists on staff to insure your satisfaction on any basement waterproofing or home theater project.
With eight different, proven methods to waterproof a basement, we can work together with you to provide a solution for your leaky basement based on what you want to accomplish and what is best for your family and your budget.


Our Awards
Business of the Year Finalist 2015

Pulse of the City 2015

Business Leader of the Year 2014

Customer Satisfaction STAR Award
See all Awards
South Jersey Basement Waterproofing Experience
Back in 1990 wet basement repair and basement waterproofing was a niche market, but as we grew and excelled in the industry we focused in on basements as the area we could be the best.
We are proud members of NAWSRC (National Association of Waterproofing and Structural Repair Contractors) and are a Deluxe Dealer for Basement Systems, the largest network of basement waterproofing contractors in the world.

Out of over 300 dealers in five countries, Dry Guys Basement Systems is ranked #28 thanks to our great employees and dedicated staff.
We are also a Foundation SupportWorks dealer, a foundation repair association that using state-of-the-art foundation products and techniques that benefit your home.
Call or contact our company online for Free Estimates on keeping your damp basement dry and preventing basement seepage with our basement waterproofing systems, crawl space vapor barrier system, or our basement remodeling services. We service New Jersey including Vineland, Bridgeton, Clementon, Sewell, Blackwood, Sicklerville, Millville, Williamstown, Egg Harbor Township, Absecon, Hammonton, Voorhees, Cherry Hill, Mays Landing, Cape May, Pleasantville, Glassboro, Haddonfield, Pennsauken, Ocean City and the surrounding area.
Fast, Professional Installations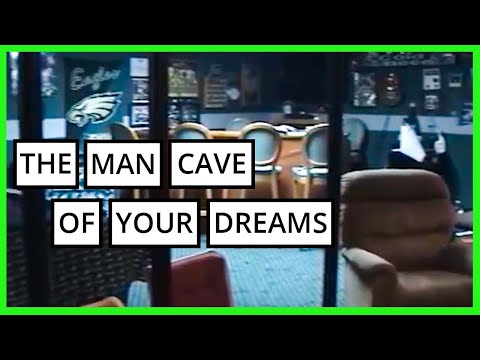 Richard & Judy H. And Their Eagles Themed...
Thanks to the Dry Guys team, Richard and Judy were able to turn their previously flooded basement into an...
Watch Video
Customer Experiences
At Dry Guys Basement Systems, our
installation crews
specialize in repairing/ upgrading below-grade spaces and preventing water in you basement -- it's what we do every day! We pride ourselves on our fast, professional installations at an affordable price. In most cases, a complete installation of our warrantied systems can be completed in one, perhaps two days.
Special care is taken by our crews to minimize dust and debris during the installation process. Any debris created during the installation is removed by us as we install your system. We want to leave your space looking as clean as we can!
A Written, Transferable Warranty
Your system installation includes a written warranty -- one that's measured in decades, not years!
Should you decide to sell your home in the future, you'll be glad to know that your system's warranty is fully transferable to the next owner of the house. This provides an excellent edge for you when determining the value of your home and deciding on a closing cost!
We Offer Estimates for the Following Services and Products: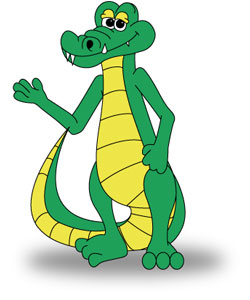 When it comes to basements and crawl spaces, we can do just about anything! With so many options for your home, our experts find that homeowners are best served by a personal, on-site consultation from one of our experts on staff. That's why we offer homeowners a customized system quote -- at no cost or obligation.
Your free quote includes an on-site inspection and measurement of your space. Your expert will locate the sources of any problems, answering any questions you might have as we go. We'll explain the different options we provide for homeowners and make recommendations.
Once everything has been explained, our expert will work with you to customize a cost quote, using our innovative software program to map out your basement and your installation. A complete cost quote will be provided in writing for you based on the system you and your representative create together during our presentation.
As an added courtesy, we like to mail along a copy of one of our full color basement and crawl space books, which detail everything you need to know about your below-grade space, as well as information about our products and services.
We offer our services to homeowners throughout New Jersey, including Vineland, Clementon, Bridgeton, the surrounding areas of Hammonton, Voorhees, Cherry Hill, Mays Landing, Cape May, Pleasantville, Glassboro, Haddonfield, Pennsauken, Ocean City, Sicklerville, Blackwood, Sewell, Absecon, Millville, Williamstown, Egg Harbor Township, Hammonton, Ocean City, Voorhees, Magnolia, and nearby. Contact us by phone or e-mail today to schedule an appointment!